As an Olympic weightlifter and professional wrestler, the Ken Patera story is one of hard work, determination, and perseverance. He is a legend in the wrestling industry, known for his power and toughness in the ring. In this article, I will take you on a journey through Ken Patera's life, from his early days as a weightlifter to his rise in the WWE and beyond.
Ken Patera's Early Life and Olympic Weightlifting Career
Born in 1943 in Oregon, Ken Patera had a difficult childhood. He grew up in poverty and had to work hard to help his family. Despite his challenges, Patera was a natural athlete and excelled in sports. He was particularly talented in weightlifting and began training seriously in his late teens.
Patera's hard work paid off when he qualified for the 1968 Olympics in Mexico City. He competed in the heavyweight category and finished in fourth place, just outside of medal contention. Despite the disappointment of not winning a medal, Patera's performance at the Olympics gave him a platform to launch his professional weightlifting career.
Transitioning to Professional Wrestling
After the Olympics, Patera transitioned to professional wrestling. He began his wrestling career in the early 1970s, wrestling in regional promotions in Virginia and other parts of the country. He quickly gained a reputation for his strength and toughness in the ring, and his popularity grew.
In 1973, Patera signed with the American Wrestling Association (AWA), one of the top wrestling promotions in the country at the time. He continued to impress with his power and athleticism, and soon became a top contender for the AWA World Heavyweight Championship.
Ken Patera's Rise in the WWE
Ken's success in the AWA caught the attention of the World Wrestling Federation (WWF), the biggest wrestling promotion in the world. In 1979, he signed with the WWF and began his rise to stardom.
In the WWF, Patera was billed as a "strongman". Fans know him for his incredible feats of strength, such as lifting cars and pulling airplanes. He quickly became a fan favorite and was involved in several high-profile feuds and matches.
Ken Patera's Notable Feuds and Matches in the WWE
One of Patera's most memorable feuds in the WWF was with Bob Backlund, the reigning WWF World Heavyweight Champion at the time. Patera challenged Backlund for the title on several occasions but was unable to defeat him.
Patera also had notable feuds with other wrestling legends such as Hulk Hogan, Andre the Giant, and Sgt. Slaughter. His matches with these wrestlers were often brutal and hard-fought, and Patera always gave his all in the ring.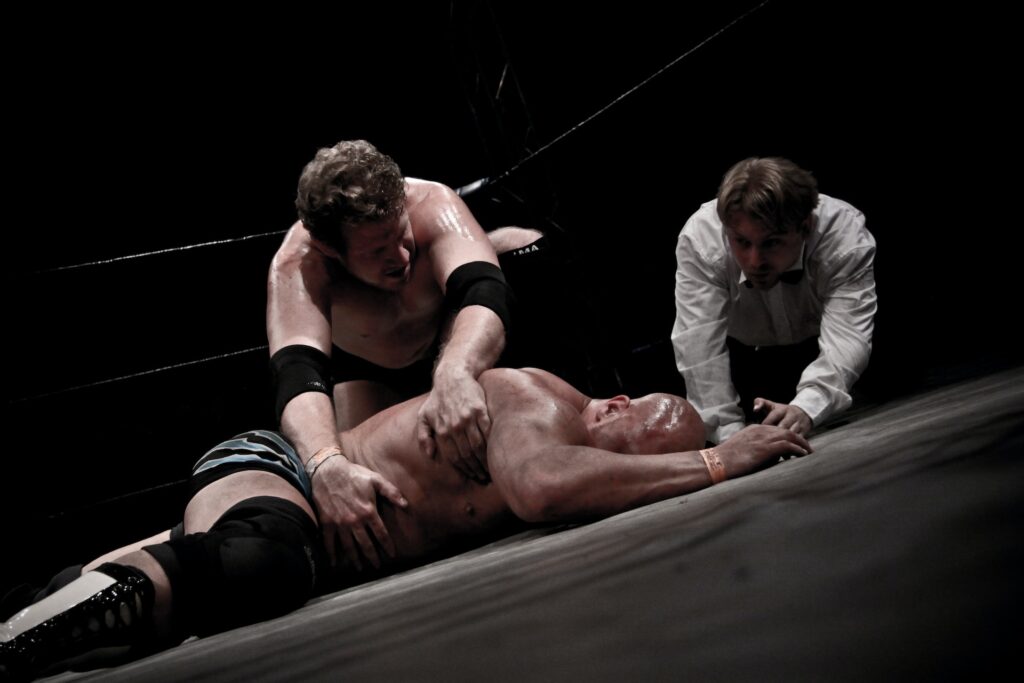 Ken Patera's Time in Other Wrestling Promotions
After leaving the WWF in the mid-1980s, Patera continued to wrestle in other promotions, including the AWA and the National Wrestling Alliance (NWA). He also had a brief stint in Japan, where he competed against some of the top wrestlers in the world.
Despite his success in these other promotions, Patera will always be best known for his time in the WWF. His impact on the wrestling industry during his time in the WWF was significant, and he helped pave the way for future wrestling legends.
Ken Patera's Legal Troubles and Time in Prison
In 1984, Patera's life took a dark turn. He was involved in an incident at a McDonald's restaurant in Wisconsin. Patera and another wrestler, Masa Saito, were arrested for throwing a rock through the restaurant's window and assaulting the police officers who responded.
The court convicted Patera of assault and sentenced him to two years in prison. He served 18 months before being paroled.
Ken Patera's Return to Wrestling After Prison
After his release from prison, Patera returned to wrestling. He wrestled in various promotions, including the WWF, but was never able to recapture the success he had before his legal troubles.
Despite his struggles, Patera remained a respected figure in the wrestling industry. His strength and determination continued to inspire others, and his impact on the industry is still felt today.
Ken Patera's Legacy in the WWE and Professional Wrestling Industry
Ken Patera's legacy in the wrestling industry is significant. He is among the first wrestlers to combine strength and athleticism in the ring. His impact on the industry can still be seen today.
Patera's career in the WWF paved the way for other "strongman" wrestlers such as Mark Henry and Braun Strowman. His influence is also seen in the rise of powerlifting and strongman competitions.
A&E's Wrestling Legends Documentary on Ken Patera
In 2021, A&E premiered a documentary series called Wrestling Legends, which featured an episode on Ken Patera. The episode explored Patera's life and career in detail, including his Olympic weightlifting career, his rise in the wrestling industry, and his legal troubles.
The documentary was well-received by fans and critics alike and helped to bring Patera's story to a new generation of wrestling fans.
Conclusion: Ken Patera's Journey and Impact on the Wrestling World
Ken Patera's journey from Olympic weightlifter to WWE superstar is a remarkable one. He overcame adversity and challenges throughout his life, and his determination and hard work paid off in the wrestling industry.
Patera's impact on the wrestling world is significant, and his legacy will continue to inspire future generations of wrestlers and fans.
CTA
If you want to learn more about Ken Patera and other WWE legends, watch A&E's Wrestling Legends documentary series. And if you're a fan of wrestling, be sure to follow your favorite wrestlers on social media to stay up-to-date on their latest matches and events.